Our objective is to promote wellness through chiropractic and we have fun at it!
This is our CREW!
---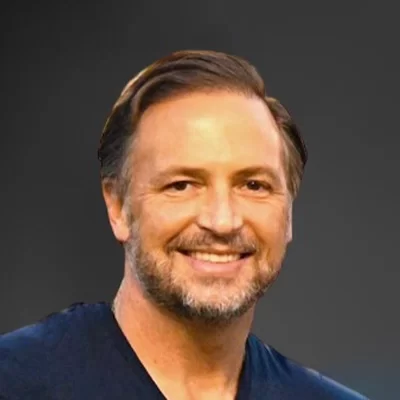 Chiropractor
Myles Crawford, B.S., D.C.
Dr. Myles Crawford, B.S., D.C. is a South Carolina native. He graduated from Life University of Chiropractic in 1998 and began practicing in East Nashville in 1999.
For almost 25 years, Dr. Myles has helped thousands of patients of all ages, by providing specific chiropractic adjustments, physiotherapies, and lumbar spinal decompression. He is passionate about educating his patients about chiropractic and daily choices such as diet and exercise, so that they may be empowered to live a well and balanced life. His mission is to provide excellent chiropractic care and education, so that the body is able to do what it is designed to do, heal and function at its highest capacity.
Whether it's an auto accident, sports injury, combating daily stressors, or you're just looking to be generally healthier, Dr. Myles is experienced, caring and ready to help you with all of your chiropractic and wellness needs.
Chiropractor
Andy Joyce, B.S., D.C.
For over 8 years, Dr. Andy Joyce has been a trustworthy Chiropractor for people of all ages. His great passion is providing exceptional care to help emphasize your body's ability to heal itself. He uses an array of adjusting techniques and a broad spectrum of solutions to help you live life to the fullest.
Before devoting himself to the space of Chiropractic and Wellness, Dr. Andy played football in his home state of Minnesota. As a devoted Cornerback in both high school and college, he learned the power of perseverance. Moreover, he cultivated consistency while rehabbing his knee after an injury. Let Dr. Andy encourage you to achieve your wellness goals with consistency and perseverance.
In his free time, Dr. Andy is happiest watching football (and yes, he is still a devoted Minnesota Vikings and Gophers fan), working outside in his yard, and spending time with his beautiful family.
Raised in Las Vegas, Nevada, Shanna graduated from the University of Nevada Las Vegas, earning her degree in Journalism, Media studies, and Entertainment Management, she unintentionally fell into hospitality management, more specifically, the health and wellness niche.
In 2013, Shanna decided to make a move to Nashville, TN to work in music and after some time, realized she missed hospitality, and rejoined the industry. In the fall of 2019, she decided adventure awaited and took some time to travel and visit family overseas. When she returned it seemed a change her career path was next, as long as it stayed within the realm of her true passion: helping people. That led her here!
She enjoys spending weekends traveling, hiking with her dog Winifred, working on her podcast, and still working freelance in the music industry!
Monday
9:00am - 1:00pm
3:00pm - 6:00pm
---
Tuesday
9:00am - 1:00pm
---
Wednesday
9:00am - 1:00pm
3:00pm - 6:00pm
---
Thursday
9:00am - 1:00pm
3:00pm - 6:00pm
---
Friday
9:00am - 11:00am
---
Saturday & Sunday
Closed